MARIJUANA & CBD DURING LACTATION: THC FOR TWO?
01/20/2022 10:00 AM - 11:30 AM PT
Category
Pharmacology & Toxicology
Admission
$15.00 - Early Bird Registration ended on January 13, 2022
$25.00 - General Registration - SDCBC members please log into your SDCBC account to receive an additional 30% off general registration.
Summary
Marijuana is now legal for recreational use in 18 states and legal for medicinal use in 36 states. CBD oil, a hemp derivative, is legalized in 50 states. Due to the popularity of these substances, lactating mothers often assume legality equals safety.

This presentation discusses the psychoactive potential of both these substances, their similarities, and their differences. It also discusses the large gap in knowledge and lack of research on both. Finally, it discusses educational, harm-reduction approaches the IBCLC can take with mothers to give information while maintaining a trusted partnership.

Can't attend the live event?
Register today & receive a link to the recording within 1 week from the live event.
Description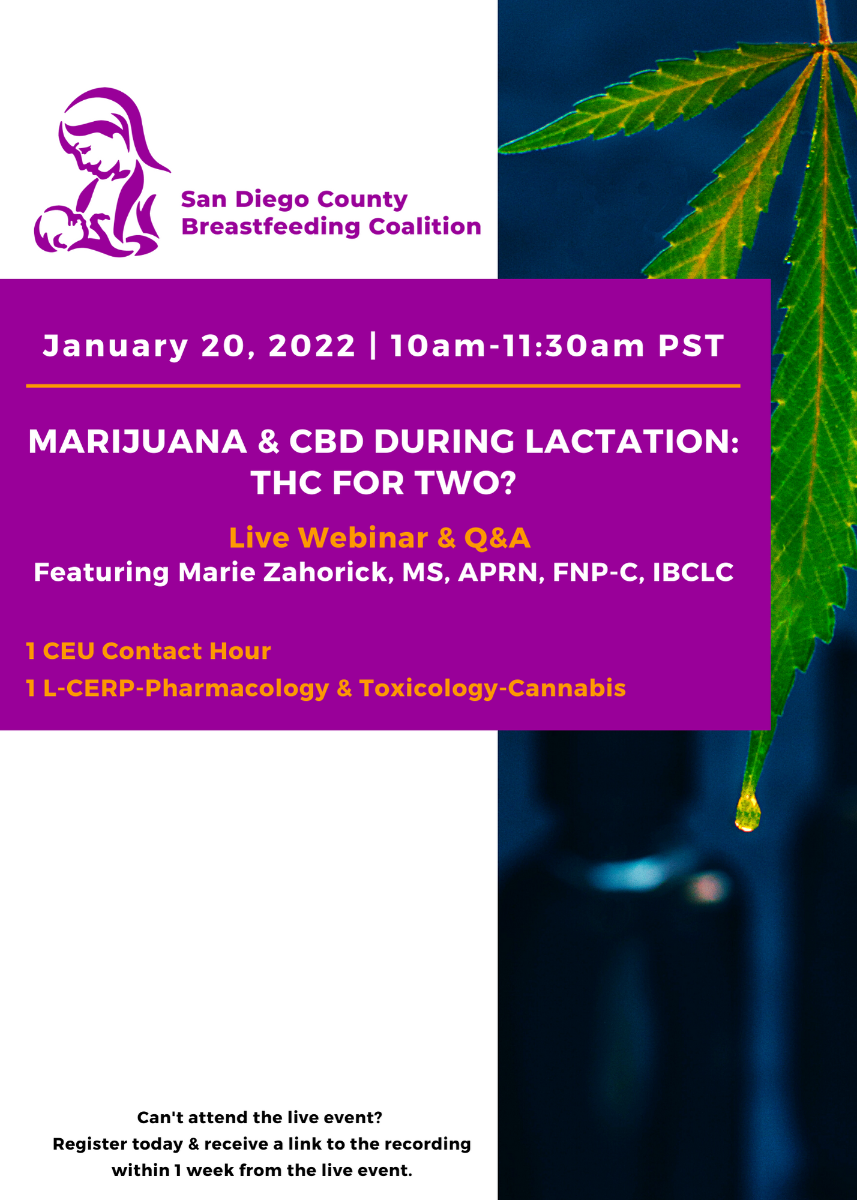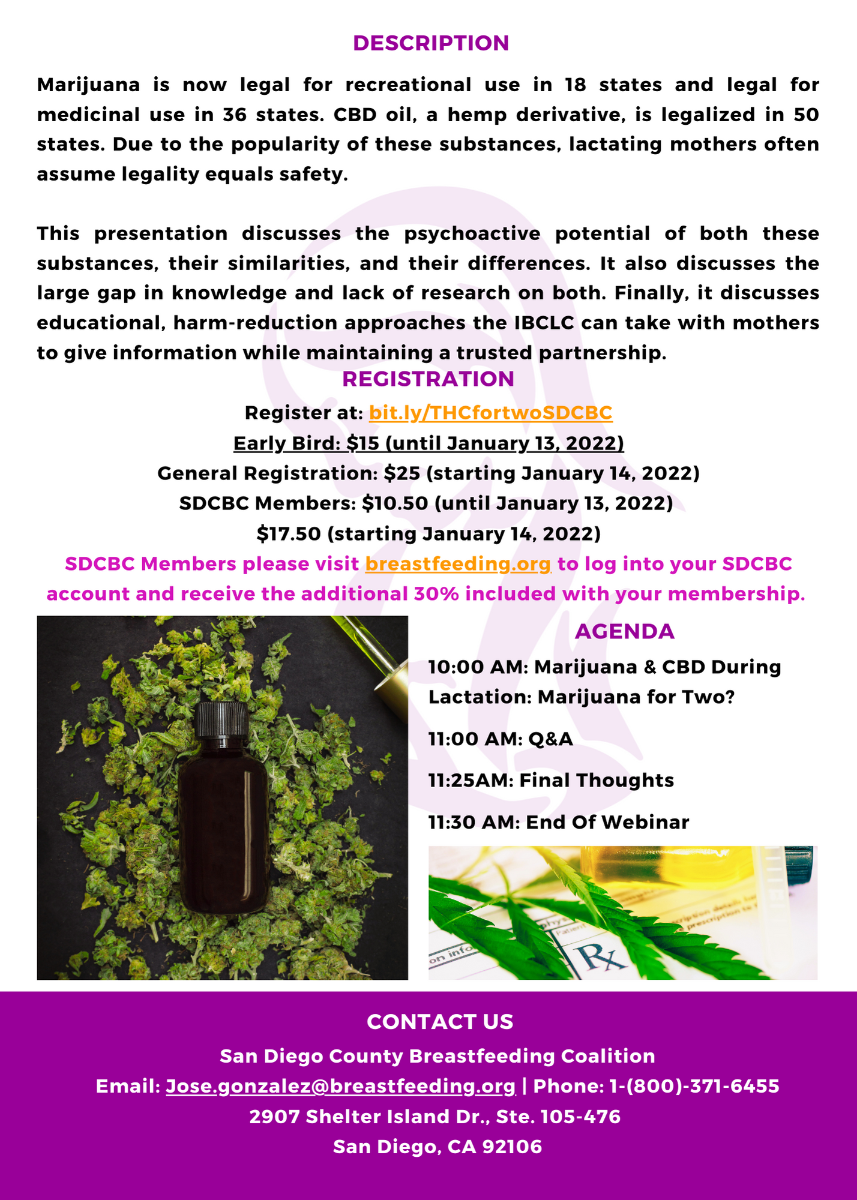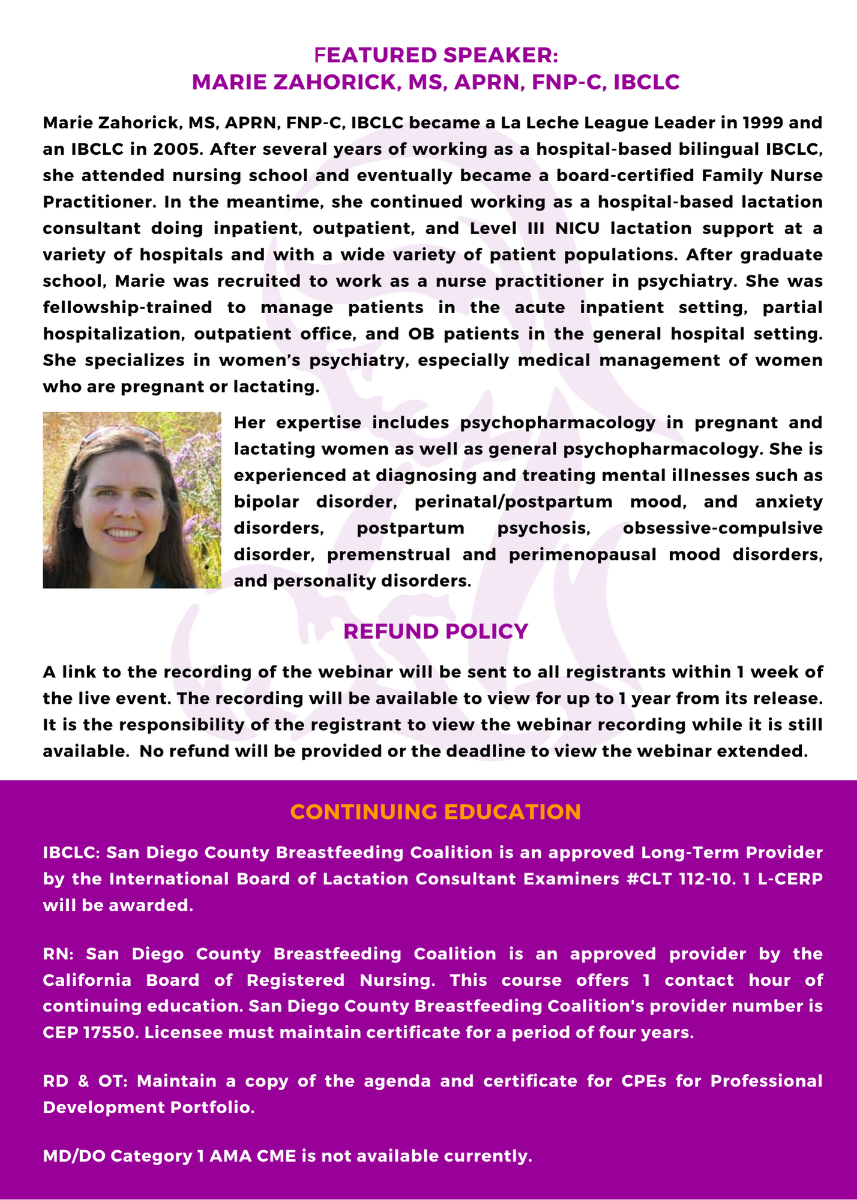 Dowload Social Media Graphic PNG | PDF
---
Target Audience: Advocates, CLE / CLES / CLECs, Community Members, Doulas, IBCLCs, Midwives, Occupational Therapists, PA/NPs, Peer Counselors, Physicians, Public Health Practitioners, Registered Dietitians, Registered Nurse (RN)s, Ot
---
---