Prioritizing Mothers' Own Milk Feedings in the NICU
08/03/2022 03:00 PM - 04:30 PM PT
Category
Development & Nutrition-Infant
Admission
Summary
Full Title: Prioritizing Mothers' Own Milk Feedings in the NICU: Focus on Achieving
Secretory Activation and Coming to Volume


Description:
Mothers' own milk (MOM) is personalized medicine for all infants, but for infants cared for in newborn intensive care (NICU) it is a cost-effective strategy to reduce the risks of potentially preventable complications of the NICU stay and their costs, including sepsis, necrotizing enterocolitis, bronchopulmonary dysplasia, neurodevelopmental problems and rehospitalization. Pasteurized donor human milk (PDHM), the recommended default when MOM is not available is a far "second best" option that reduces necrotizing enterocolitis, but not other NICU complications. For VLBW infants, a series of studies indicates that high-dose PDHM is associated with a less protective gut microbiome and alterations in select metabolic pathways. Thus, there is no substitute for MOM feedings in this vulnerable population. This presentation reviews the biology of the critical post-birth period including transition from secretory differentiation to secretory activation and coming to volume in NICU mothers and summarizes evidence-based best practices. Details about a free online toolkit (PROVIDE COMPENDIUM; lactahub.org/nicu-training) created by Dr. Meier with foundation funding and Dr. Meier's latest research with MOM biomarkers of secretory activation and SMART PUMP technologies will be discussed.

Objectives:
1. Cite evidence that mothers' own milk is personalized medicine for NICU infants
2. Summarize the physiology of secretory differentiation, secretory activation and coming to volume
3. Identify components of the PROVIDE Compendium (education sheets and videos) that can guide evidence-based care
4. Explain the potential utility of mothers' own milk biomarkers of secretory activation in managing lactation processes in breast pump-dependent mothers of NICU infants

About The Speaker:
Paula Meier, PhD, RN, is a Professor of Pediatrics and Nursing at Rush University Medical Center in Chicago. Dr. Meier has worked as a practitioner, researcher, and educator in the area of human milk, lactation and breastfeeding for premature infants and their mothers since 1975. She spearheaded the multidisciplinary Rush University NICU Human Milk Research Team that has conducted numerous externally-funded translational research and demonstration projects focused on the removal of barriers to high-dose, long-exposure mothers' own milk feedings for NICU infants. Dr. Meier's lifetime research focus has been focused on the improvement of initiation and maintenance of lactation in breast pump-dependent mothers of NICU infants, and in the development and testing of clinical techniques to optimize the impact of human milk on health and cost outcomes in NICU infants. Dr. Meier has published over 200 peer-reviewed manuscripts and parent educational materials and has mentored graduate students from a multitude of disciplines. She is a former president of the International Society for Research in Human Milk and Lactation (2012-2014) and has served for over 20 years as a member of the Health Advisory Council for La Leche League. She has received Distinguished Alumna Awards from the University of Illinois and Rush University, and in 2013 received the Audrey Hepburn Award for Contributions to the Health and Welfare of Children from Sigma Theta Tau, International. She was an invited member of the WHO task force on donor human milk, 2019, and the NICHD BEGIN (Breastmilk Ecology: Genesis of Infant Nutrition) task force in 2020-2021. She has served as a reviewer for human milk-related research on multiple NIH review panels.
Description
In Celebration of Nantional Breastfeeding Month & World Breastfeeding Week
Step Up For Breastfeeding | Educate and Support
#WBW2022 will focus on strengthening the capacity of actors that have to protect, promote and support breastfeeding across different levels of society.
These actors make up the warm chain of support for breastfeeding.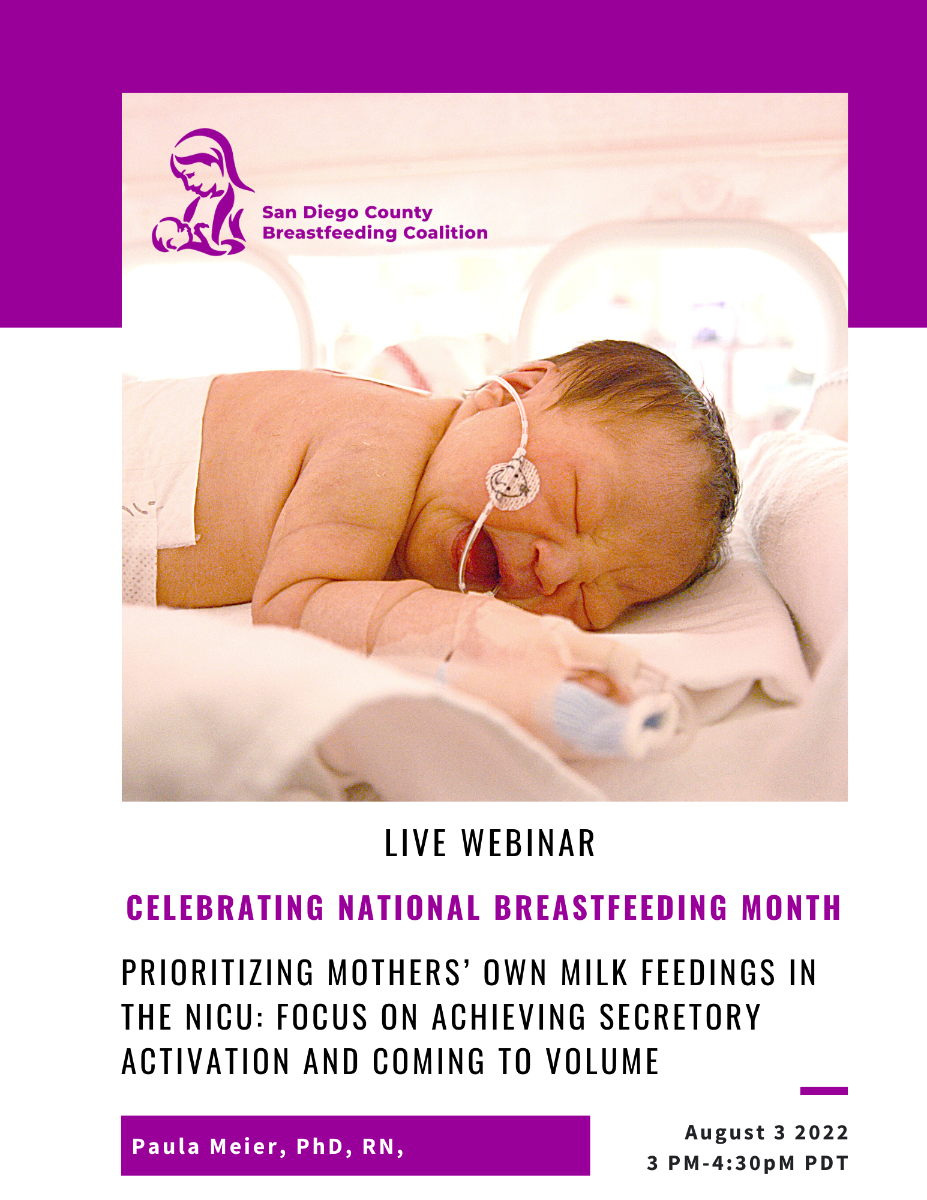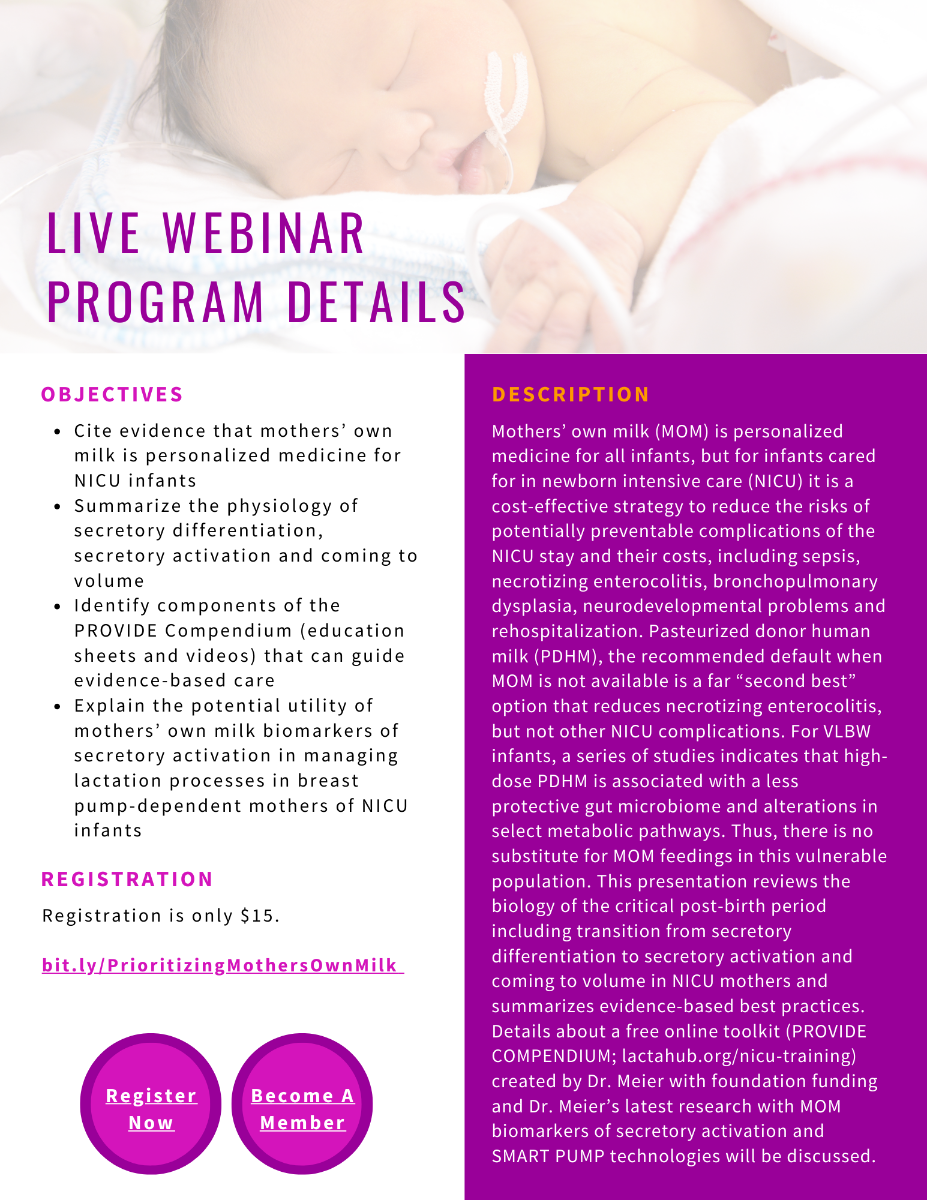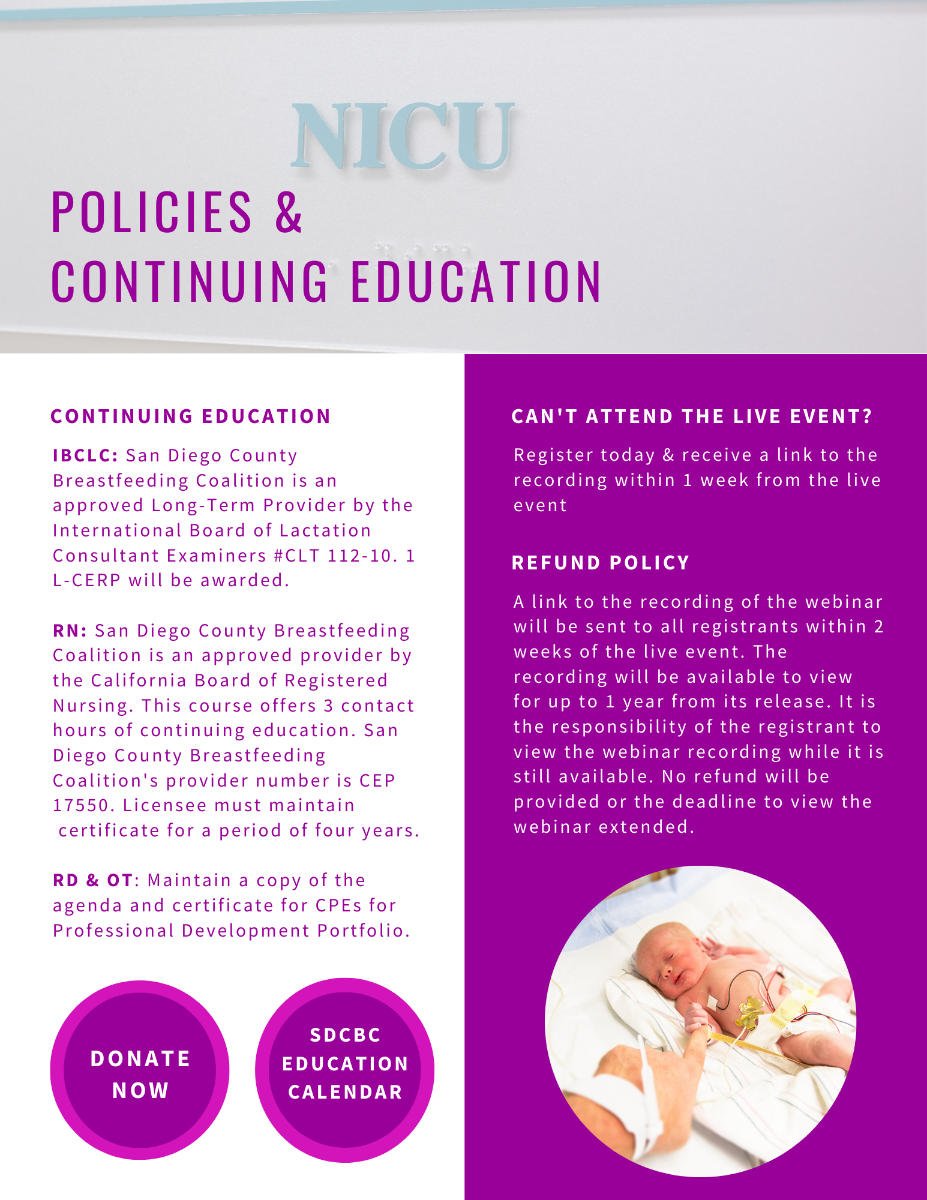 Target Audience: Advocates, CLE / CLES / CLECs, Community Members, Doulas, IBCLCs, Midwives, Occupational Therapists, PA/NPs, Peer Counselors, Physicians, Public Health Practitioners, Registered Dietitians, Registered Nurse (RN)s, Ot
---
---